Factory Certified Evinrude Dealer since
1977

.
We've been at this for 40 years! Choose the power of experience with us!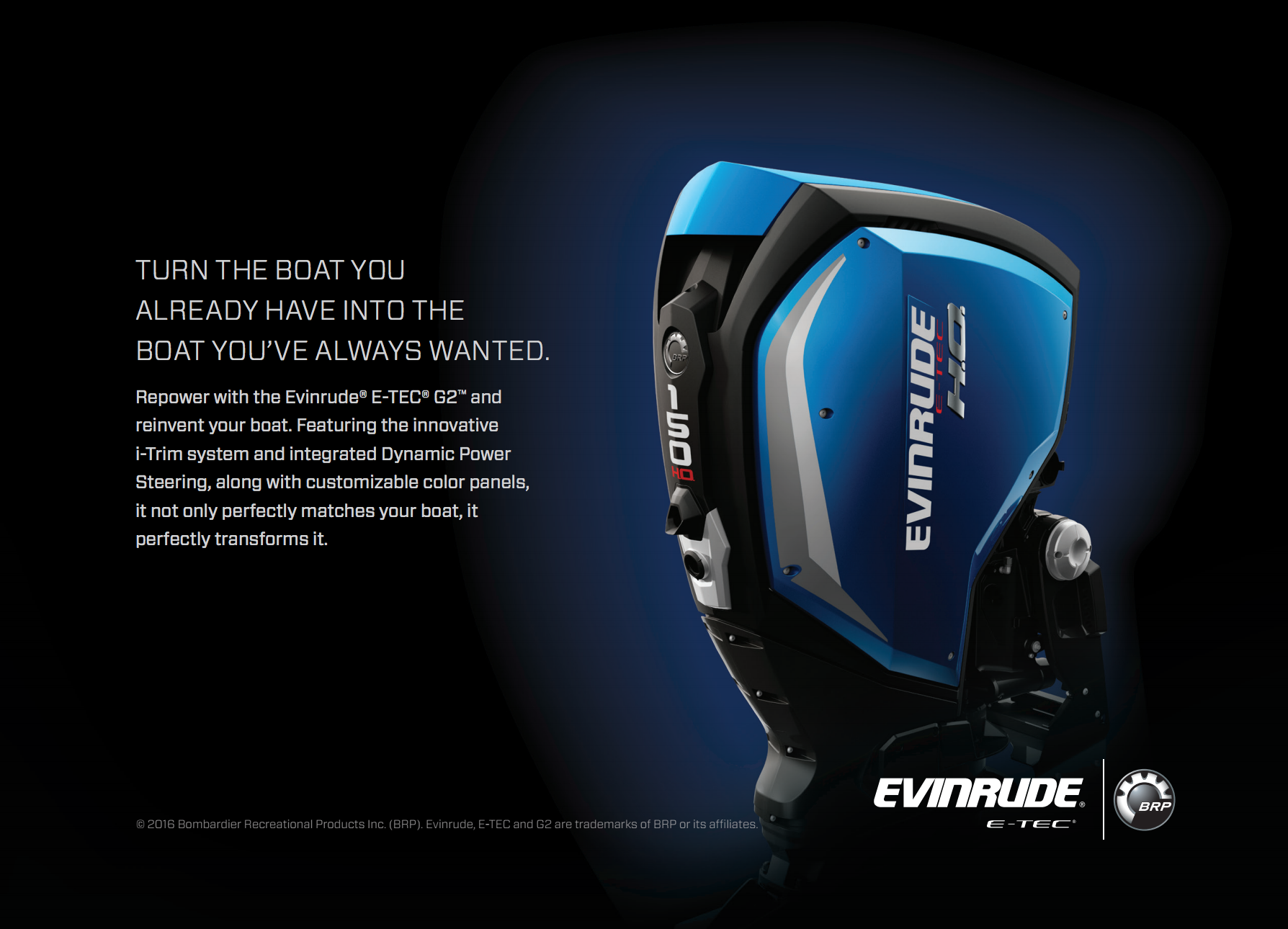 THE ALL-NEW EVINRUDE E-TEC G2
The outboard of the future.
Introducing a revolutionary concept in outboards – a choice. Now, choose cutting-edge over commonplace. Choose more torque over more talk. Choose more time on the water over more time in the shop. Choose the outboard that performs, and looks like no other outboard in the world.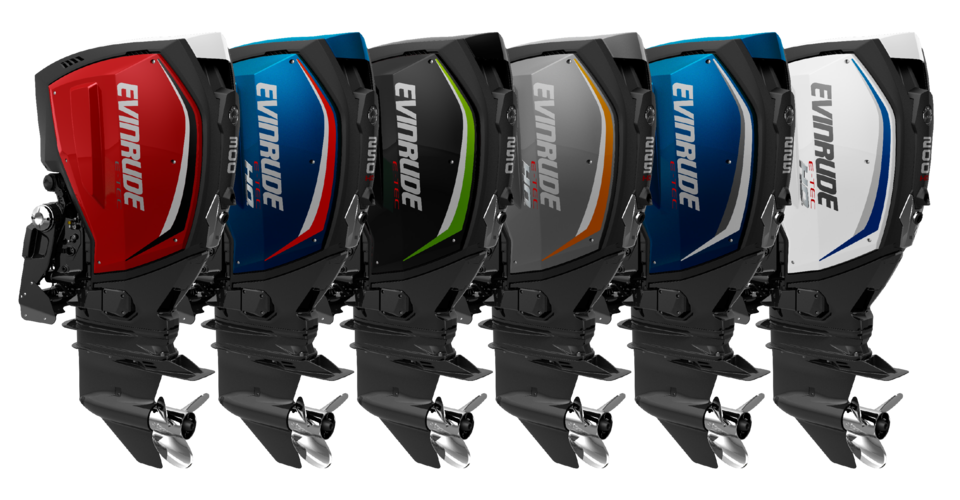 INTRODUCING THE ONLY PONTOON ENGINE BUILT TO BE A PONTOON ENGINE. This is the first outboard engine built specifically to address the needs of pontoon owners. New features include rubber motor mounts to reduce vibration transmitted to the boat and special gear ratios and large displacement cylinder blocks which provide abundant torque and high thrust. In addition, the Pontoon Series still offers all of the best-in-class features of the entire Evinrude E-TEC lineup.
Compact, Easy and Simple
The new Evinrude portable 4 strokes have a lot to offer anyone looking for the best small engines available.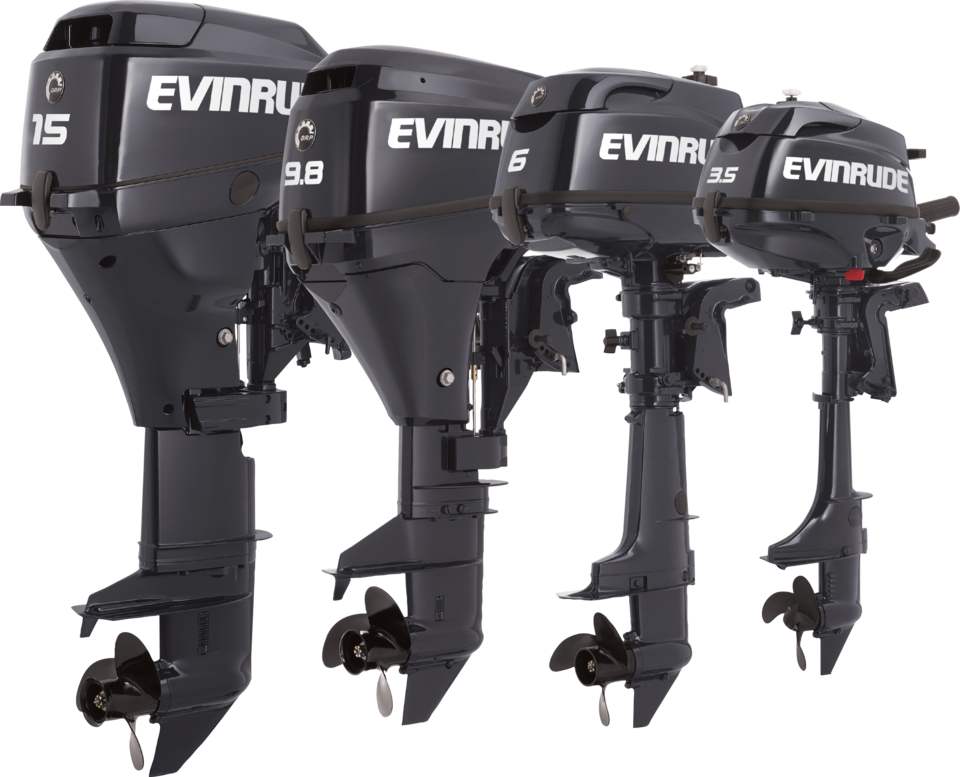 View Used Outboard Inventory
Here!

.
Contact Us
We offer the full line of Evinrude outboards, accessories, and engine care products. We have most common models in stock and can order to suit your needs. Contact us today to find out more!
Please visit the official Evinrude website for complete model details and information.