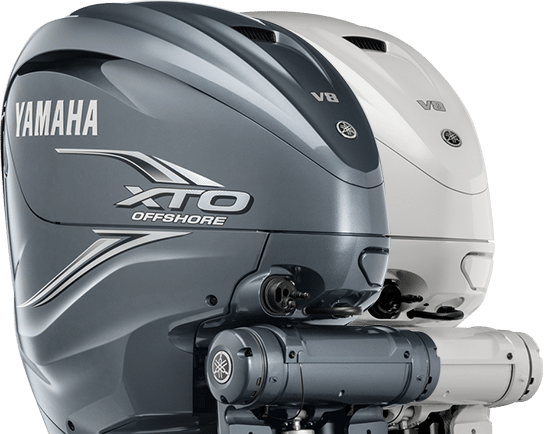 Choose the best in class reliability of
Yamaha Outboards

.
We've been at this for 45 years! Choose the power of experience with us!

Yamaha's award-winning V6 4.2-liter outboards have been offshore favorites for more than a decade. Initially, boaters were attracted to their power, efficiency and intelligent design. After years of proven performance, our V6 4.2-liters have become known for something perhaps even more valuable offshore—reliability. In fact, with legendary 97 percent reliability,** they're one of the most trusted V6's offshore. Well, now these trusty outboards are turning heads again, with a fresh new look and new, integrated digital electric steering—making them even more responsive. Our V6 Offshore outboards have proven once again that even a trusted favorite can take an exciting turn.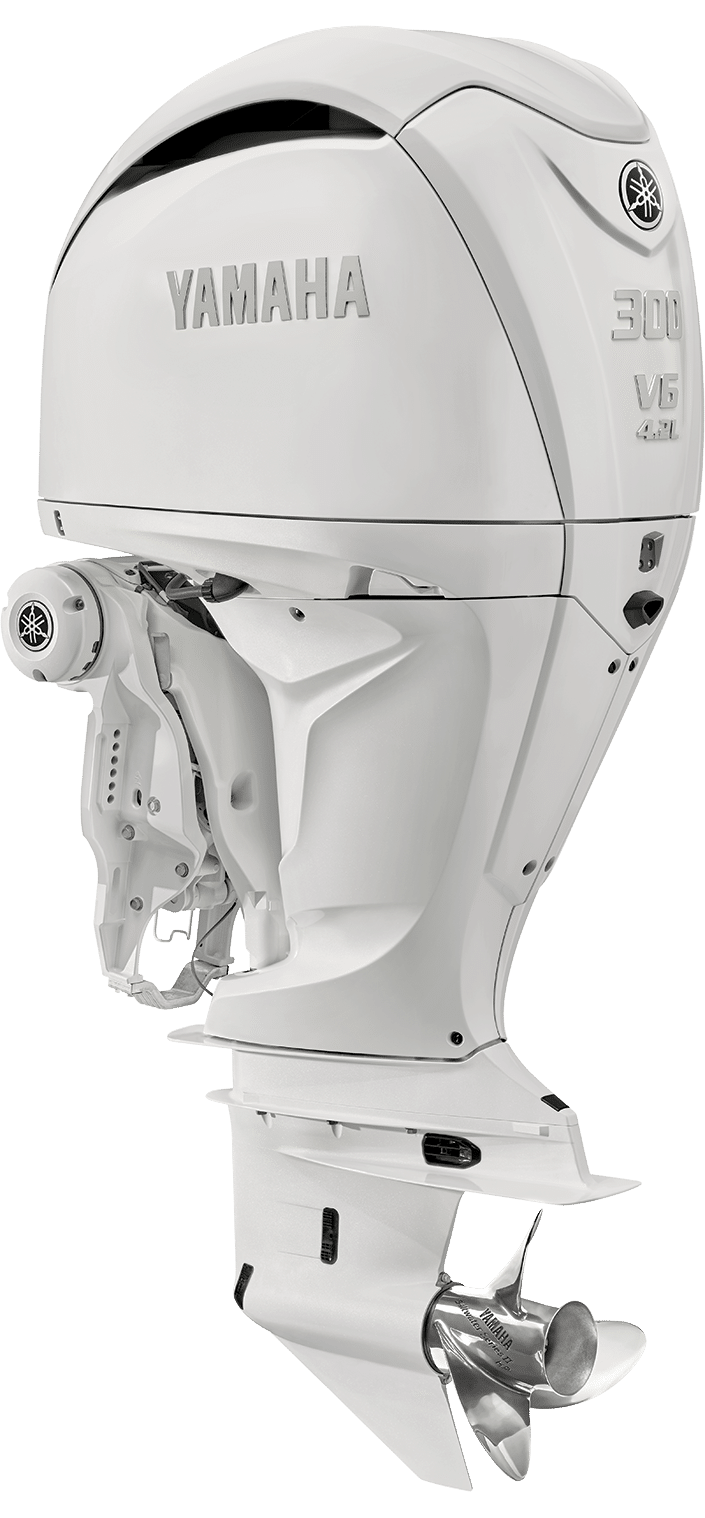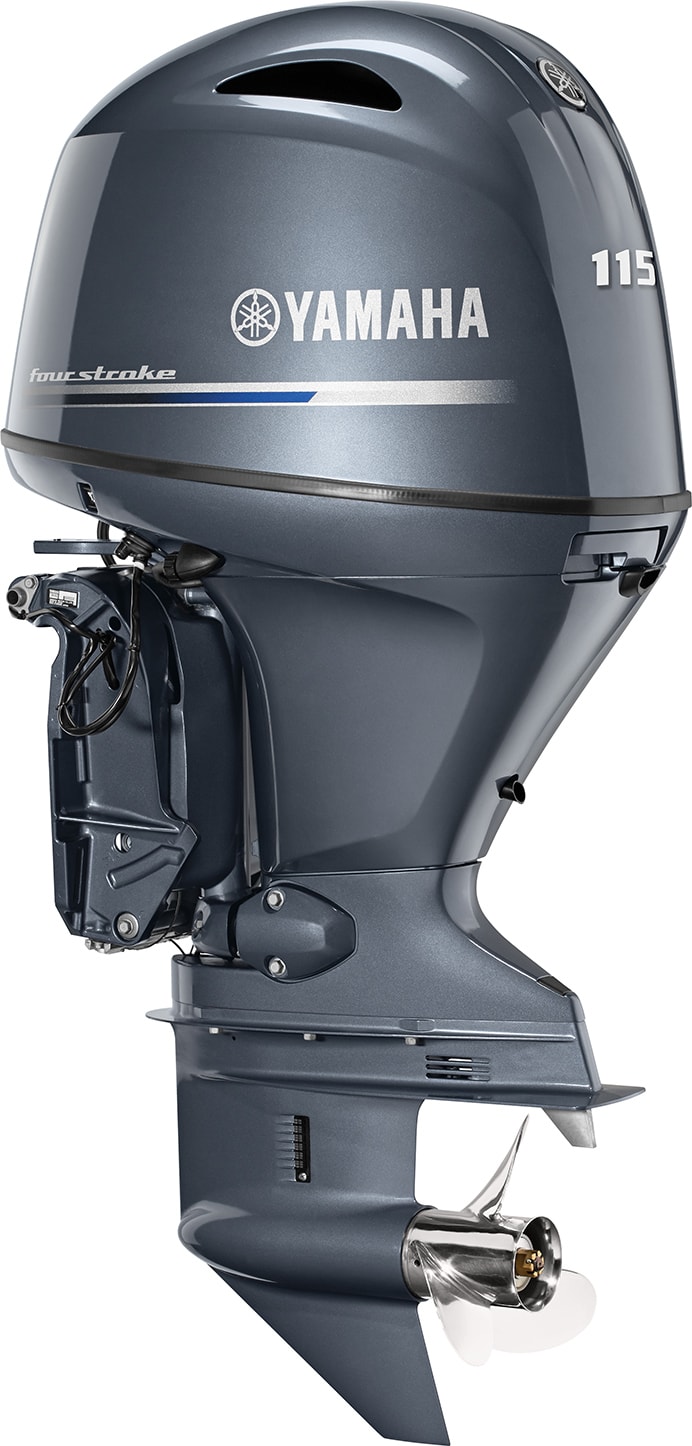 The Yamaha 115 hp and the all-new 90 hp and 75 hp Midrange four strokes are reliable inshore performers. Fast and powerful, they sport 1.8-liter displacement and DOHC or SOHC designs with four valves per cylinder. This gives them exceptional volumetric efficiency and lighter weights. With 25-inch shaft options for the F115 and F90, this horsepower range offers prime power for mid-size craft, including anglers trolling large, rough water in 25-inch-transom multi-species boats. The completely surprising Yamaha Midrange 115, 90 and 75 hp four strokes. A powerful part of our lineup—and your boating experience.
Yamaha's high-powered portables are redefining the expectations for portable horsepower, from the F15 to the all-new F20 built on the same outstanding platform as the F25, a 2017 IBEX Innovation Award Winner. Their single-overhead-camshaft, two-cylinder designs create power to weight that's not only eye-opening—but in the case of the F25, it's also class-leading and category jumping. In fact, the four-stroke 25 hp, previously a midrange outboard, is now so light, it's jumped to our portable family. Like its new F15 and F20 siblings, the F25 has taken on signature portable advantages like an oil-retention system for leak-free, on-side storage capability, carry handles and resting pads. So whether you're headed duck hunting with a jon boat or on the way to a lake cottage and your 14-foot aluminum boat, your Yamaha portable's ready to go.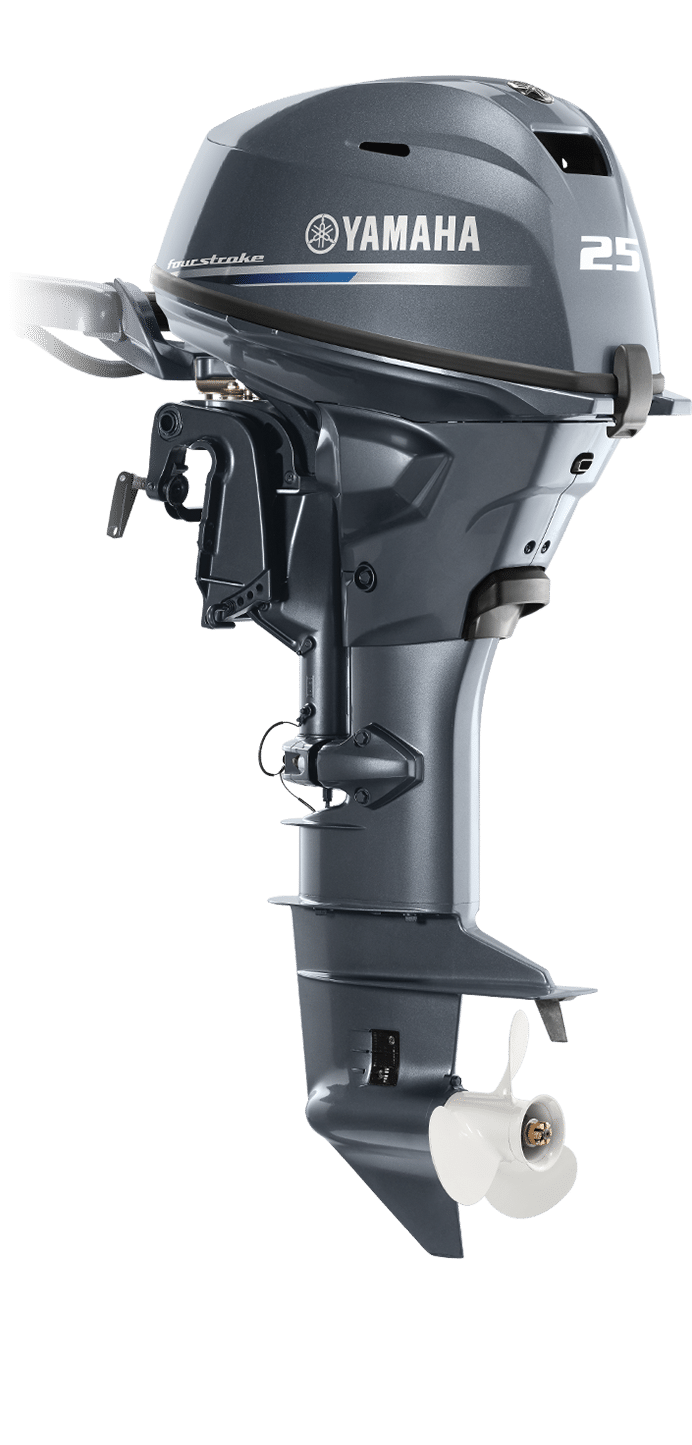 View Used Outboard Inventory
Here!

.
Contact Us
We offer the full line of Yamaha outboards, accessories, and engine care products. We have most common models in stock and can order to suit your needs. Contact us today to find out more!
Please visit the official Yamaha website for complete model details and information.